This is a guest blog post by Shuan Thing Goh, the director of operations for MobileAds.
---
In 2015, Google Chrome blocked Adobe Flash ads. Along with the announcement came that HTML5 is the de facto replacement. This means more than 90 percent of all rich media ads on desktops are automatically paused by default. Only HTML5 rich media ads continue to work properly on Google Chrome.
The shift toward HTML5 has shaken up the digital advertising industry.
However, instead of feeling the dread, we should celebrate the change. We can now see more consistent and content-rich initiatives in creatives moving forward.
For users, the Flash block is an improvement—it will conserve battery life of devices and reduce the spread of malware.
For brands, the most important underlying advertising goal they seek is: What works?
The key to understanding what works is to understand the how and why. Allowing marketers, advertisers, and publishers alike to deliver a more cost-effective solution for their brand customers.
Now, we all know HTML5 is here to stay. So, it's vital for you to look at your strategy and plan for the long run.
Why should you change your rich media ads to HTML5?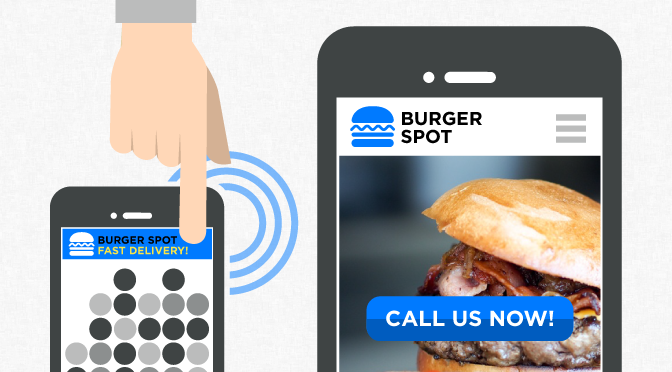 The topic on HTML5 versus Flash has been debated over the years. Generally, we know that:
 

HTML5 is an open Web standard—so it is not afflicted by the security vulnerabilities (that crippled Flash).

 

HTML5 renders cleanly on mobile devices—where users are spending an increasing amount of time.

 

HTML5 also frees consumers from extra plugins and extensions (like. Adobe Flash Player or Microsoft Silverlight)—ensuring a positive and seamless user experience for customers.
Now, let's focus on how HTML5 creatives can help you in the long run.
HTML5 work wonders on mobile with MRAID
As everyone marches toward mobile, it is to the advantage of brands to go where the prospects go. With MRAID (Mobile Rich Media Ad Interface Definitions) compliance standards in place, advertisers have a myriad of creative possibilities.
For instance, within an ad unit, users can take photos, book calendar, and shake or tilt their phone to activate the ad, play a mini-game, check the compass or locate the nearest store.
The possibilities are immense. As long as the campaign goals are defined clearly, each interaction put in place should lead toward reaching the goal.
HTML5 banner ads are proven to generate better results
The online marketing industry is roving with best practices. One of which is audience engagement. Engaging your target market produces an increase in click-through rates (CTR), conversion, and brand awareness or brand recall, and even loyalty depending on the where the interaction happens.
Interactive HTML5 ads are known to improve user engagement and ROI by as much as 3x more interactions, increase CTR almost 50 percent, and provide 25 percent more viewability rates than Flash.  
With more data and tracking solutions available today, you can create better reachability and targeting for varied audiences based on their engagement behavior.
The key to successful ad campaigns is the optimization; let the data lead the way.
What should you be aware of for the transition to HTML5?
 

Everyone, from your team to clients and stakeholders, should stay abreast of HTML5's unique technical requirements—file size, capabilities and limitations.

 

New quality assurance workflows must be in place where rigorous testing is needed such as testing across desktop, tablet, mobile browsers, and in-app.

 

An increase on the timeline of an advertiser's execution compared to Flash, due to extensive quality assurance, but it's a vital move.
Takeaway
HTML5 adoption is now a must. Although the transition from Flash to HTML5 is sure to bring about some pain, it will be worth it in the long run. Since the takeover, we've seen more creative solutions in the market as the demand for it grows.
You can engage HTML5 rich media vendors, creative agencies, or find in-house ad developers for your creative productions. If budget is a concern, there are many self-serve HTML5 ad builders, online or offline, available for you to select. There are many ways to transition to HTML5 ads. Whichever way you choose, it is critical to remember to plan ahead. Put in place a solid long-term plan that impacts the success of your ad campaigns for the long run.
Like this article? Sign up for our blog digest emails. 
Author
Becky is the Senior Content Marketing Manager at TUNE. Before TUNE, she led a variety of marketing and communications projects at San Francisco startups. Becky received her bachelor's degree in English from Wake Forest University. After living nearly a decade in San Francisco and Seattle, she has returned to her home of Charleston, SC, where you can find her enjoying the sun and salt water with her family.